/* old jquery: */ ?> /* old fancybox: */ ?>

Product Shipping & Trading SA is an, Athens based, International manager and operator of a diverse fleet.
The company is focused in managing Oil Product, Crude and Chemical Carriers.
Product Shipping & Trading S.A. has a strong financial background and history in shipping as a successor company within the Oceanbulk Group and initiated its preparation of incorporation in May 2011 while it was officially incorporated in 2013. Since March 2013 the company has taken over the management of more than 29 vessels. Today the company controls 20 vessels under technical and commercial management. We are continuously expanding our activities and operational capability.
Product Shipping & Trading SA is managing a fleet of modern tankers with a capacity in excess of 1,500,000 DWT and of an average age of about 11.0 years.
The Company aims to secure a leading role as an International Ship Manager and Ship Operator through our commitment to safety, environmentally responsible operations and high quality services to our clients.
Company's objectives
To protect all personnel from injuries and damage to health - zero incidents.
To undertake all duties safely and to protect the environment - zero spills.
To maintain the highest technical, operational, health and safety standards for the vessels.
To provide high quality services in order to satisfy customers' needs.
Company Vision: To be one of the leading Companies of choice for global sea transportation of goods and energy.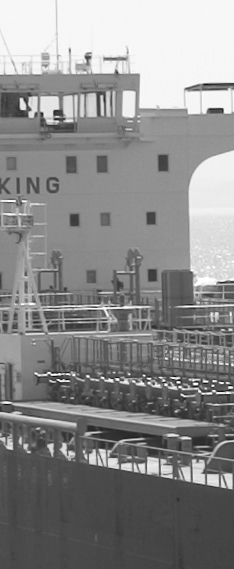 Mission
To set standards for safe, environmentally secured, global sea transportation of goods and energy, with modern, technically advanced ships, manned and operated by motivated, professional, well-trained seaborne and shore personnel. Focus on satisfying clients' demands for the benefit of employees and shareholders, thus fulfilling the Company's corporate social commitment.

Committed to provide top quality services to all clients, the Oil Majors and other first class Traders by:

Continual improving the effectiveness of the Company's CIMS (Company Integrated Management System).
Continuously improve safety management skills and competence of all personnel, by repeated training.
Providing adequate resources to implement the Company's Policies.
Promoting HSQE friendly practices and a safe working environment and establishing safeguards against all identified HSQE & Operational risks.
Establishing, monitoring and reviewing HSQE Objectives in order to materialise our Policies.
Ensuring compliance with rules and regulations and that applicable Codes and standards recommended by the IMO, Flag, Class and industry organisations are taken into account.
Having procedures to prevent and/or handle emergencies.
Social and Corporate responsibility.
Business Continuity.
The active participation and involvement of the Company's Senior Executives as members of Industry Committees and advisory Committees of major Class Societies and other industry organizations reflects the Company's commitment to the Tanker & Shipping industry.